MRPR: Experts in Broker-Dealer Audits and Compliance
The landscape for broker-dealers is constantly changing. New SEC, FINRA and State Securities regulations are introduced, while compliance to older regulations is still required, with these new rules affecting every broker-dealer, whether large or small.
MRPR is a leading provider of compliance and regulatory solutions to Broker Dealers in Michigan. Our professionals remain informed of changes in the SEC and FINRA rules and regulation that impact broker-dealers. Among recent changes, audits now fall under PCAOB auditing standards, and 'Review Exemption Reports' are required.
We also stay ahead of the curve, providing strategic consulting services to Broker Dealers to help their brokerages plan for upcoming changes in regulations.
MRPR's Focus is on Audits of Closely-Held Non-Public Broker-Dealers
As one of the CPA firms in Michigan registered with the Public Company Oversight Board (PCAOB) to provide broker-dealer audits, MRPR specializes in the audits of non-carrying broker-dealers.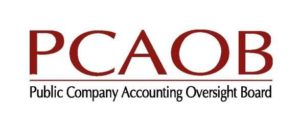 MRPR's Services Provided to Broker-Dealers
Audits

 

of non-carrying broker-dealers
Review Exemption Reports
Focus Reports
Form SIPC- 7 'Agreed-Upon Procedures'
Minimizing Multi-State Tax Exposure